I can't believe it. Time flies when you are having fun. It's still my new guitar, I'm still delighted to play it, and it's still everything I need in an electric guitar.
DF522NN model (NN for Notes Norton).
Regular USA Dragonfly/Maxxfly but with 2 Duncan P-Rail pickups giving me 4 sounds
P-90 (my absolute favorite and I use this 90% of the time
Rail (probably the weakest but if I play both pickups in the rail position it sounds strat-ish enough
Series Humbucker (sounds like a mini-humbucker)
Parallel Humbucker
Plus it has the piezo under the bridge. My fx pedal has a better sounding acoustic model than the thinner sounding piezo in the guitar so I use it if I want an acoustic sound. On the other hand blending the piezo with the mag pickups adds some sparkle and twang and gives me more varieties of sounds.
Before COVID (and hopefully after) I brought this to the gig, and I gig for a living. I play sax, wind synth, flute, and guitar on the gig so depending on the gig and the audience, the guitar gets from 40-60% of the songs. There is virtually no fret wear but a little fretboard wood wear (not enough to be concerned about). It still stays in tune remarkably well, it's of course still balanced and comfortable, and I can't think of playing anything else on the gig.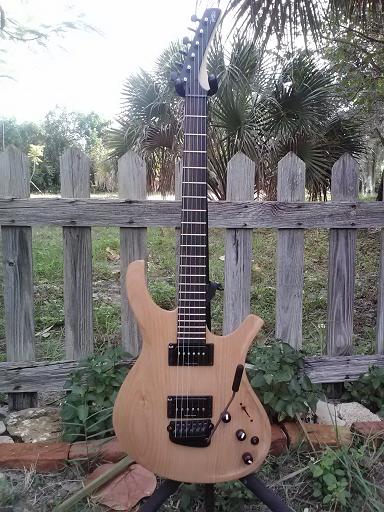 The guitar still looks like this except for some pick wear on the body. Sometimes I wish I had put a clear scratch plate on it, but it's too late for that.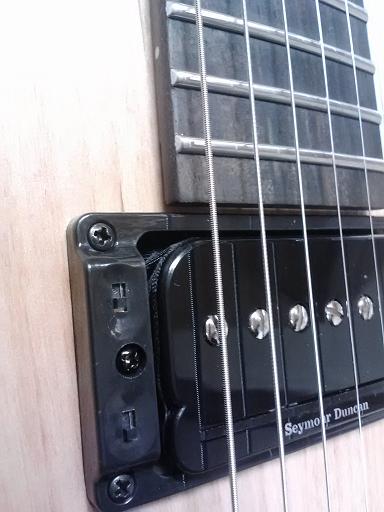 The little slide switches give me the pickup combinations.
So on Monday 2020/11/23 it's "Happy 10th Birthday" to my new guitar.
Insights and incites by Notes